Researcher Spotlight
Researcher Spotlight: Jianguo Tao, MD, PhD
H. Lee Moffitt Cancer Center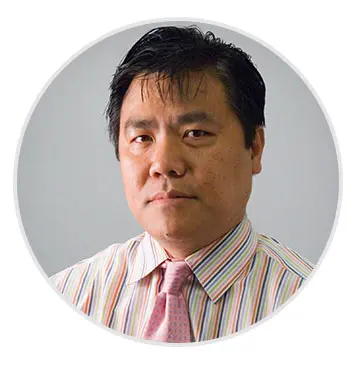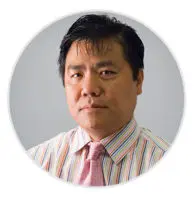 With the success of ibrutinib in mantle cell lymphoma (MCL) and other B-cell lymphomas, researchers have become focused on the problem of treatment resistance – not only do a significant percentage of MCL patients see their disease become more resistant to ibrutinib over time, but those that relapse following ibrutinib treatment suffer rapid, often fatal, disease progression.  "There is an urgent need to define mechanisms of ibrutinib resistance and to bring forward novel treatment options with real curative potential," Dr. Tao says.  Dr. Tao and his colleagues have already recently published their study in Nature Communication and demonstrated that rather than there being a single mechanism by which patients acquire ibrutinib resistance, the signaling pathways (proteins passing information within cells that causes them to perform certain functions) become rewired in a number of different ways, which means a novel inhibitor designed to target individual pathways is unlikely to be successful in truly overcoming the resistance.  Instead, their hypothesis is that targeting the genetic reprogramming as a whole, that initiates all of this rewiring will prevent ibrutinib resistance and allow the therapy to be fully effective.   For his LRF-funded project, Dr. Tao and his colleagues will be performing a series of tests to identify this driving mechanism and design an effective therapy to be used in combination with ibrutinib.
Dr. Tao is Professor at the University of South Florida College of Medicine and Senior Member at H. Lee Moffitt Cancer Center. Dr. Tao began his studies in his native China, receiving an MD from Henan Medical University and an MS in pathology from Peking Union Medical College. After arriving in the United States, Dr. Tao received a PhD in molecular and cellular pharmacology from the University of Miami School of Medicine, and a postdoctoral training at Brigham and Women's Hospital, Harvard Medical School.  He completed a residency at Long Island Jewish Medical Center and a hematopathology fellowship at the University of Pennsylvania before joining the Moffitt faculty. A long-time member of the Foundation's Mantle Cell Lymphoma Consortium, Dr. Tao frequently presents his latest research at the Mantle Cell Lymphoma Scientific Workshop; his presentation on the mechanism of ibrutinib resistance at the April 2018 MCL Workshop is covered in the Summer 2018 issue of the Research Report.
In 2010, Dr. Tao received a Lymphoma Research Foundation MCL Correlative Grant of $200,000 for a project using a micro RNA array, at the time a cutting-edge technology, to identify a set of microRNAs that play a critical role in MCL drug resistance and progression; the continuing results of this research have been published in several prestigious journals including Cancer Cell, The Journal of Clinical Investigation, Leukemia and Blood. He notes that his 2018 LRF grant "will support our long-term goal: better understand the genetic, epigenetic, and immunology of MCL and develop novel targeted therapies for this aggressive type of lymphoma."  He also notes that his Lymphoma Research Foundation grants have helped foster collaboration with other investigators who work with the Foundation.
Dr. Tao lists personalized therapy, immunotherapy, and the combinations of targeted agents and immunotherapy as developments in MCL research that give him hope for the future, hope which is particularly significant now that his younger sister was diagnosed an advanced cancer diagnosis.  "I am confident and determined that soon our research will be more helpful to many cancer patients like her."
For more on Dr. Tao's research and the 2018 Mantle Cell Lymphoma Scientific Workshop, see the 2018 Summer Research Report.
To learn more about MCL, visit the Mantle Cell Lymphoma Learning Center.