Treatment Options
Clinical Trials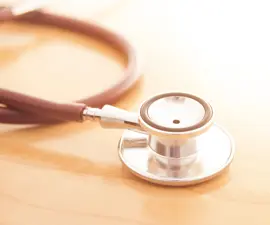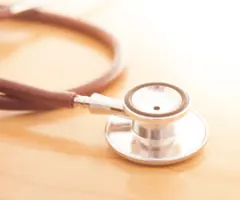 Clinical trials are appropriate for patients at all stages of disease. The purpose of a clinical trial is to safely monitor the effects of a drug on patients over time and to identify more effective therapies for specific diseases. By participating in a clinical trial, patients may or may not get access to the newest therapies but will receive quality care in a very carefully controlled and supportive environment.
Participation in a clinical trial is especially important for patients with lymphoma because many of the different lymphoma types are rare diseases, which makes it very hard to find enough patients to enroll in studies. If patients are interested in participating in a clinical study, they should ask their doctor if there is an appropriate trial for them and what the potential risks and benefits may be.
Some common reasons for conducting clinical trials include:
Evaluating one or more products/interventions (i.e., drugs, medical devices, approaches to surgery or radiation therapy) for treating a condition, disease, or syndrome
Finding ways to prevent the initial development or recurrence of a disease or condition, including medicines, vaccines, or lifestyle changes, such as diet, among other approaches
Evaluating one or more interventions aimed at identifying or diagnosing a particular disease or condition, or identifying a condition or risk factor for that condition
Exploring and measuring ways to improve the comfort and quality of life of people with a chronic illness through supportive care
Most new treatments go through at least three trial phases (Phases I, II, and III), which are defined by the U.S. Food and Drug Administration (FDA), before becoming a standard therapy that is used in hospitals and clinics. Each phase is designed to find out certain information, building upon the information learned from the previous phase. Patients may be able to take part in different stages depending on their health status, their type and stage of cancer, and the type of treatment, if any, that they have already received. Patients participating in clinical trials are watched carefully during treatment.
Clinical trials may offer many benefits and risks. People in clinical trials may be able to try new treatments that are not available to all patients and are monitored very closely. However, being part of the trial might mean that patients receive the standard therapy. If a patient receives the new treatment, it may or may not be more effective than the standard one. The healthcare team studying the new treatment will explain all of the possible risks and benefits of a specific clinical trial.
Cost Associated With Participating in a Clinical Trial
Clinical trials can often be an expensive undertaking for the study sponsor. However, the cost to the patient varies depending on the study, who is sponsoring the study, what portion of the study-related expenses the sponsor will cover, and the patient's health insurance coverage. According to the Affordable Care Act, health insurance plans issued after January 1, 2014, cannot limit or deny coverage for people who want to participate in approved clinical trials. Plans existing before this date may or may not provide coverage for the basic medical procedures associated with the trial, such as lab tests, scans, and hospitalization when required. Medicare provides coverage for patient care associated with most clinical trials. If a patient is taking part in an NCI trial being conducted at their campus located in Bethesda, Maryland, the NCI will pay for the study drug and the costs related to the study. Additional funding to assist with travel, food, and lodging expenses is also provided. Some cancer centers provide financial assistance or discounted rates for room and meals and have special research units that will pay for study-related costs. There are also organizations that will provide financial assistance for treatment-related expenses.
Download the Clinical Trials Fact Sheet
Learn more about clinical trials and questions you should ask your health care team.