Latest News
Updates from the 2021 American Society of Hematology Annual Meeting
The Lymphoma Research Foundation (LRF) returned to the American Society of Hematology (ASH) Annual Meeting and Exposition, with more than 70 LRF-affiliated scientists, including past and present members of LRF's world-leading Scientific Advisory Board (SAB) and grantees, presenting abstracts at the conference.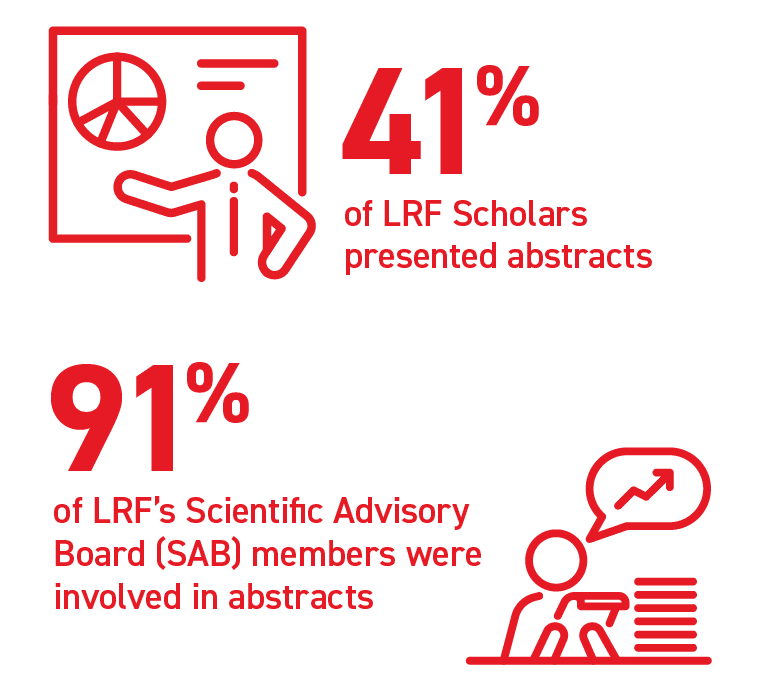 Widely regarded as the premier event in malignant and non-malignant hematology, the ASH Meeting provides a critical forum for leading hematologists/oncologists to present their findings to over 20,000 of their peers. Among the distinguished scientists attending, more than 40 percent of LRF Scholars—participants in LRF's Lymphoma Scientific Mentoring Program (LSRMP)— presented at the 2021 ASH Annual Meeting.
In addition to LRF's representation through presentations, more than 50 percent of LRF grantees (including 94 percent of LRF Scholars) were authors on abstracts selected for the annual meeting. LRF is also represented across more than 700 abstracts through grantees, Lymphoma Rounds Steering Committee members, Mantle Cell Lymphoma (MCL) Consortium members, and current and past SAB members.
The 2021 ASH Annual Meeting also featured 20 abstracts and presentations stemming from LRF-funded research and 25 COVID-19-related research studies authored by LRF-affiliated scientists.
Highlights from ASH 2021:
Webinar: Updates From the 2021 American Society of Hematology Annual Meeting
Learn more about pivotal lymphoma research presented at the 2021 American Society of Hematology (ASH) Annual Meeting from Brad Kahl, MD of Washington University School of Medicine in St. Louis and Deborah Stephens, DO of the Huntsman Cancer Institute, University of Utah.